Alternative Holiday Songs To Escape the Endless Loop of "Classic Carols"
I used to work at a Taco Bell in the mall. Over the holiday season. Which had a half-hour (or maybe an hour) loop of Christmas songs they played over and over and over. I still can't stand
Feliz Navidad
- which used to be one of my favorites. Even if I'd not had that kind of saturation exposure early in my life, I imagine that the month of Christmas music coming up would make
anyone
stir-crazy.
1
So here's some alternate sources for holiday music that will help mix it up a bit.
The Santastic Mashup Collections
- There's actually several volumes within this one; these are mashups of Christmas classics and more modern songs. You can pick them all up at
http://santastic4.com/collection/
(volume six is here:
http://djbc.net/santastic6/
). They range from silly to touching and sweet, as evidenced by these two tracks:
Menorah Mashups
- Also worth noting is "Menorah Mashups" compiled by djBC, if that's more your taste. I wasn't quite as fond of these, but your tastes may vary. Available at
http://www.djbc.net/menorah
.
dj BC: A Very Re:Composition Christmas
- This is easily my favorite, which keeps old classics largely the same, but with just a touch and hint of dance and dub. Available at
http://www.djbc.net/recomposition/
.
A Scary Little Christmas
- These are tracks done on solo piano with just a touch of a creepy gothic air to them. A very nice change of pace that can still please just about everyone. Available from
Amazon
or directly from the artist (with samples) at
http://www.scarylittlechristmas.com/
.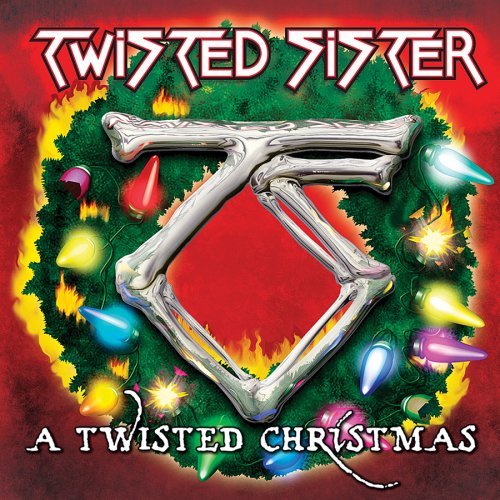 A Twisted Christmas
- Yes, I really, really like Twisted Sister's Christmas album. I've heard the other metal Christmas records, and they just leave something to be desired. This one delivers with all the camp and joy that hair metal always had. You can snag this at
Amazon
or
Google Play
.
---
1
Even though it's actually
Advent
now, and the Christmas season doesn't start until the 25th of December.